---
Alexander Garden (Aleksandrovskii sad)
beneath the Kremlin wall, view of the Manege--In Chapter 19 Margarita is sitting in on a bench in the Aleksandrovsky Garden, the park near the western wall of the Kremlin.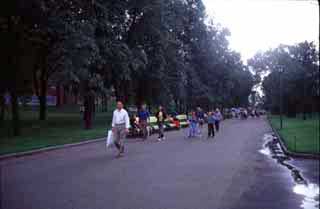 She is looking east, towards the Manege: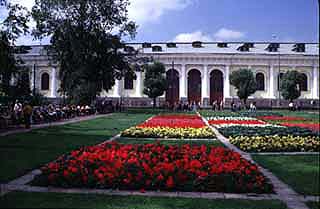 The Manege was built as a military riding school in 1825. Today Manege Square has become the site of a huge underground shopping mall with terraces and fountains above ground.
Where is Margarita on the map?