---
Church of Christ the Savior [Khram Khrista Spasitelia]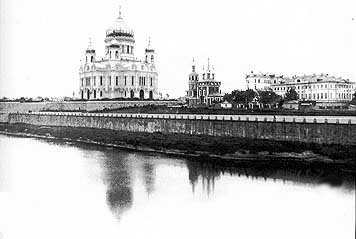 The largest structure in Moscow, the church was built between 1839 and 1883 as a memorial to Russian soldiers killed in 1812. In 1931 Stalin had it blown up to make way for a huge Palace of Soviets: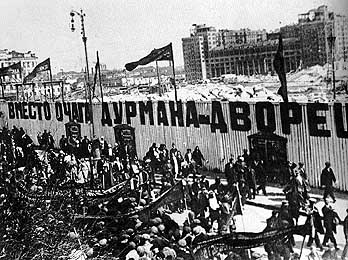 This is an official rally in 1932 at the site of the demolished cathedral. The slogan reads, "In place of the breeding ground of the narcotic [of religion]--the Palace of Soviets!" The building in the background across the river is the House on the Embankment.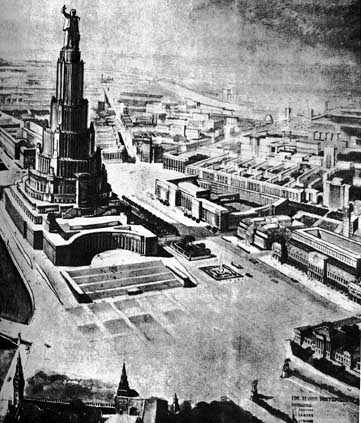 The Palace of Soviets was to be the tallest building in the world--8 meters higher than the Empire State Building, with a 6000 ton statue of Lenin on top. The building at the lower right dwarfed by the Palace is Pashkov House.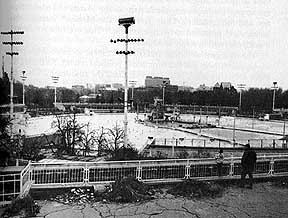 But the land was too damp to support such a structure. The area remained abandoned until 1958, when the Moscow Swimming Pool was erected here, the largest open-air pool in the world. In 1994 the pool was closed and reconstruction of the mammoth church began anew.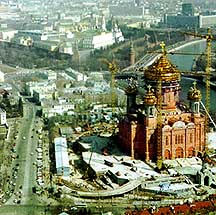 The reconstructed church in 1996